2022 The Eighth China (Jinan) Green Building And Prefabricated Building Exhibition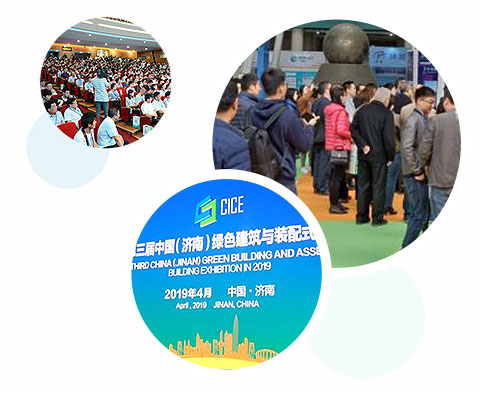 China (Jinan) Green Building and Prefabricated Building Exhibition has been successfully held in Shandong for sixth sessions with total exhibitions area of 170,000 square meters under the strong guidance of government authorities and the support of industry insiders,and has developed into a window for upstream and downstream exchanges and cooperation and a platform for display and docking in the domestic construction industry.
To promote upstream and downstream cooperation and exchange in the green building and prefabricated building industry, and to continuously promote industrial development, the 8th China (Jinan) Green Building and Prefabricated Building Exhibition 2022 is scheduled to be held on June1-3 at Shandong International Convention and Exhibition Center, with a planned exhibition area of 30,000 square meters. The exhibition will closely grasp the pulse of the industry development,covering green building, prefabricated building, ultra-low energy building (near zero energy building) products and technologies, construct ion machinery and equipment ,etc.; the exhibit ion will hold a summit forum, project matchmaking meeting, observation and inspect ion and many other activities. Representatives from the competent departments, real estate development,survey and design, construction, supervision, quality control, testing, scientific research institutes, associations, industry leaders and other relevant units w ill participate in the exhibition.
一、BASIC INFORMATION OF THE EXHIBITION
Time:Jun 1-3, 2022
Venue:Shandong International Exhibition Center
Exhibition scale:The exhibition is planned to be 30000 ㎡, with 800 international standard booths and an estimated 30000 special visits.
二、ORGANIZATION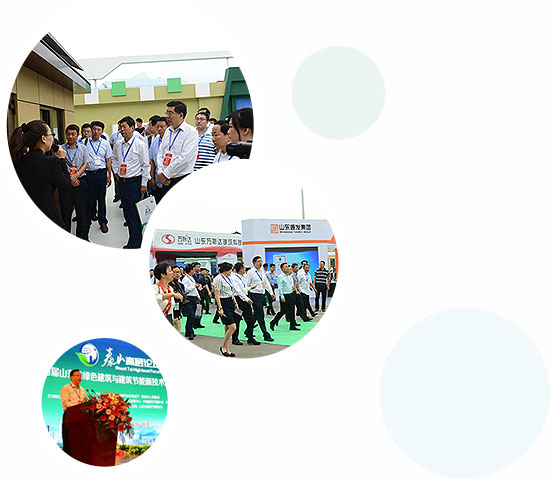 Guided by:
Yellow River Basin Green Prefabricated Building Cities Alliance
Supporter:
Jinan Urban and Rural Construction Development Service Center
Sponsors:
Shandong Concrete & Cement-based Products Association
Shandong Green Building Collaborative Innovation Center

Jinan Real Estate Industry Association
Organizers:
Jinan Real Estate Industry Association Exhibition Service and Cooperation and Exchange Committee
Shandong New Chenghua Exhibition Co, Ltd.
Co-organizers:
Jinan Survey and Design Industry Association